COLLABORATION WITH REAL ESTATE AGENCY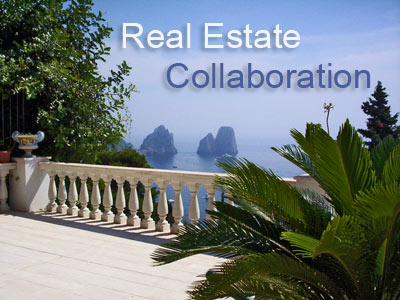 We work in Capri in the estate market field for the last 25 years, with a business premises a few steps from the "Living-room of the World", the famous little square of Capri.
Capri Real Estate is currently seeking professional overseas Estate Agencies to collaborate in Capri property sales. Real estate agency specialized in selling of prestigious properties like houses and villas with pool and luxury apartments.
We are ready to give total support should you be interested to collaborate with our organization, for any reference mark, or to insert your logo (or corporate symbol) to represent your Company here in Capri.